For the 2019 RBC Super League Triathlon Jersey event SLT utilised an LED finish arch that was used to display race information, "booms" to rally the crowd as well as all associated partners of the event. There was also a 10 meter LED banner showing similar information and various big screens dotted around the course showing the live race as well as a selection of these race related animations. All created in After Effects and where necessary mapped onto the LED layouts using Resolume.
A selection of the animations created for the LED finish arch used at the RBCxSLT Jersey 2019 event. The 3d mockups are shown to demonstrate how the clips look on the final arch. The assets were created in After Effects, the numbers refer to the pixel references that were later used to map the animations on to the finish arch LED boards using RESOLUME.
Mapping done by the Curiosity 360 team on site.
Photo selection from the event showing the LED Finish Arch in position on the course.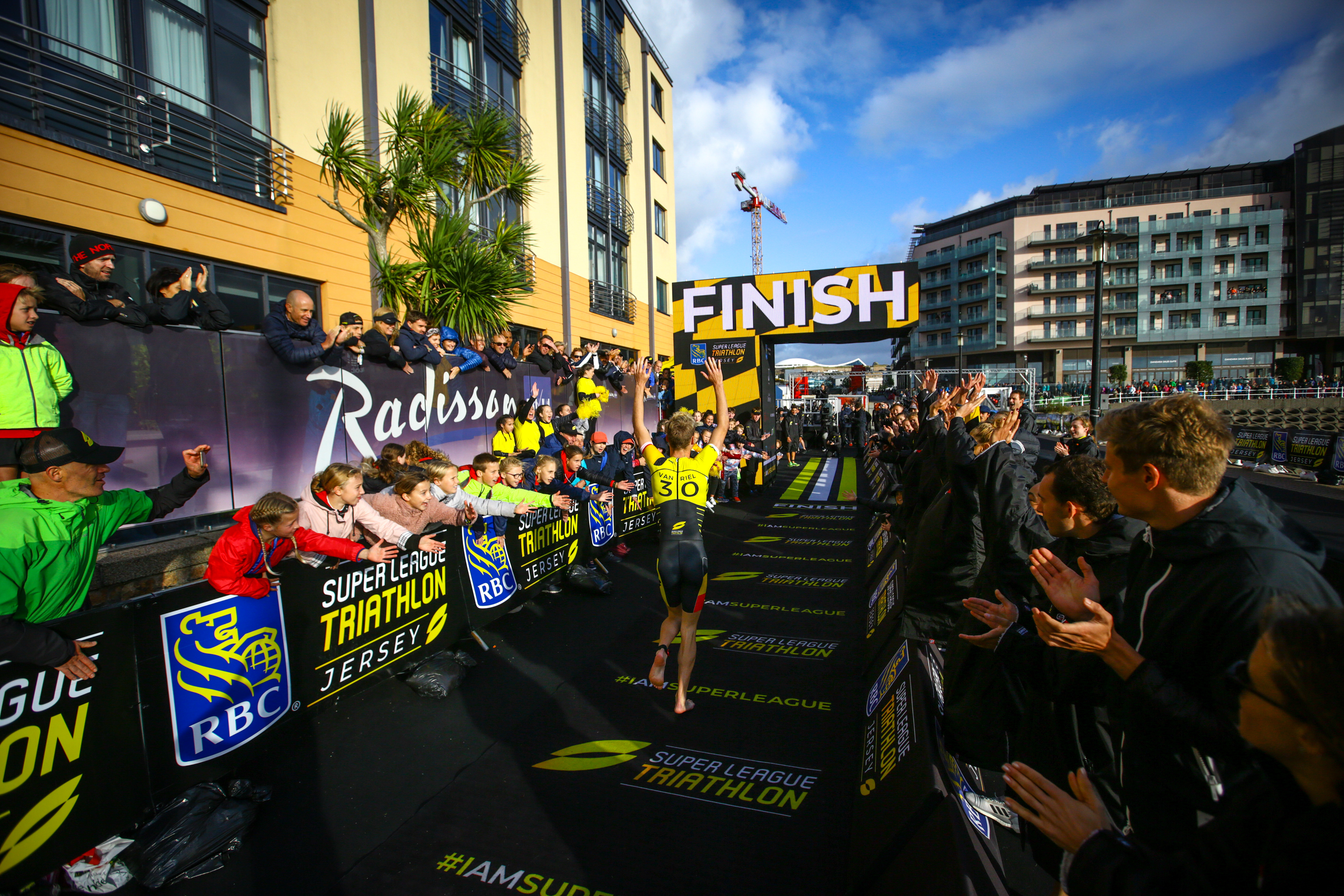 A selection of the LED banners that were created for the RBC Super League Triathlon Jersey 2019 that included animations for all the partners and calls to action to get the crowd cheering on the athletes.
The 10m long LED boards can be seen on course opposite the Radisson Blu Waterfront Hotel.
Similar animation were created for the Big Screen displays that were dotted around the venue. Below showing a quick playblast of just some of the content created for the displays.